Three good Reasons To Know Your Neighbor

Build a support network
Don't limit your interactions with the people in your community to be purely digital. Connect with your neighbors to strengthen and extend your support network beyond your friends and family.
Give and get help
Many essential tasks are left incomplete or postponed due to a lack of skills, time, and money. When you are busy, your neighbors will help get your work done.
Make your neighborhood safer
Knowing your neighbors makes your home and neighborhood safer, whether it means watching each other's home during vacations or bringing in parcels when you are busy or away.
Knowing our neighbor

opens the door to myriad opportunities to make your life happier and easier.
Getting to Know Your Neighbors Well Through
frugbi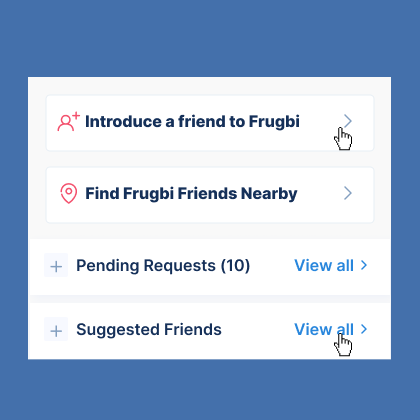 Step 1
Build out your community through the frugbi app. This is done in two ways. Invite friends by adding from your phone contacts or find new friends who live nearby.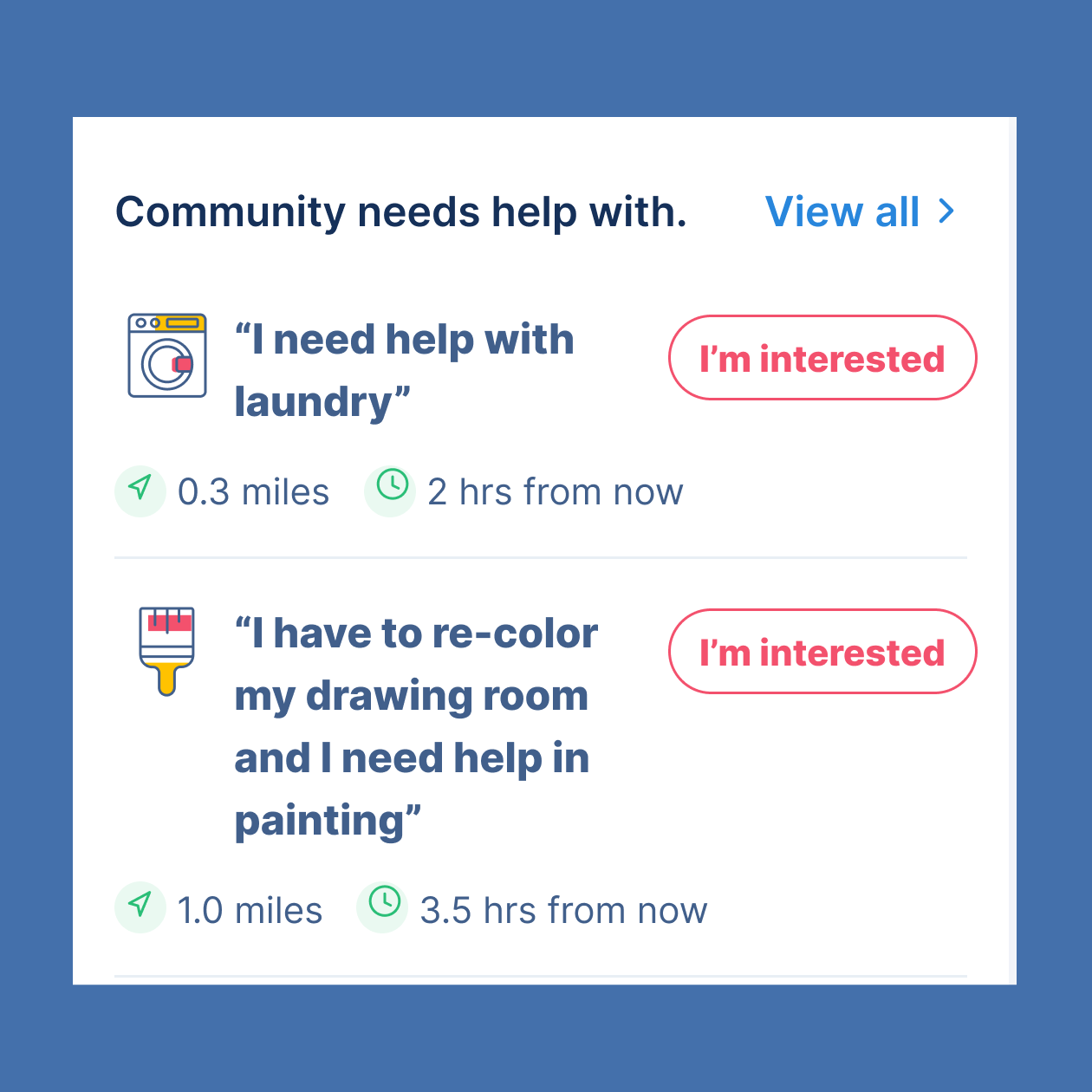 Step 2
Engage in the activities in your community through frugbi. See what tasks your neighbors or friends have posted that you can help out on. Ask for help from your community on essential tasks you like to complete, e.g. walk your dog, pick-up/drop off, assemble furniture.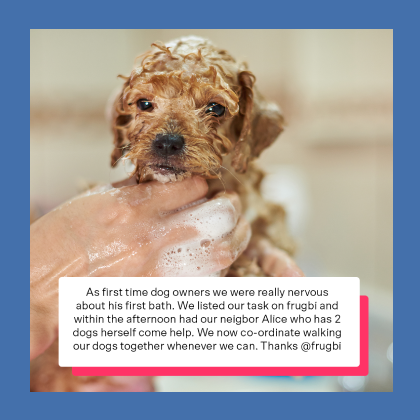 Step 3
Post on your social media channels some fun or rewarding aspects of the experience of helping your community out.
Building Trust Within Your Neighborhood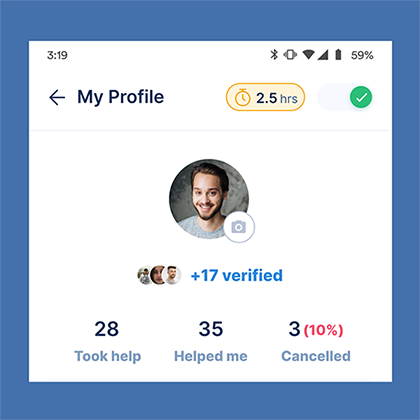 Step 1
Within frugbi, you can see how many times a person is verified in the community, as you can see in the profile below.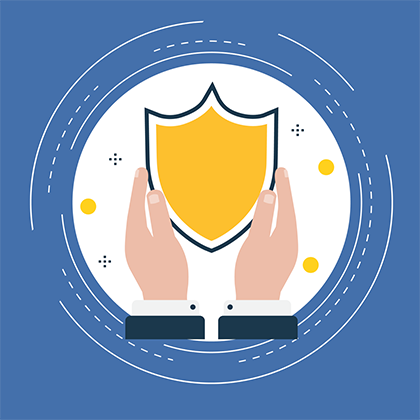 Step 2
Verify to increase trust.
frugbi allows you to verify your friends and for you to ask them to verify you. This is an important way to improve trust in the community.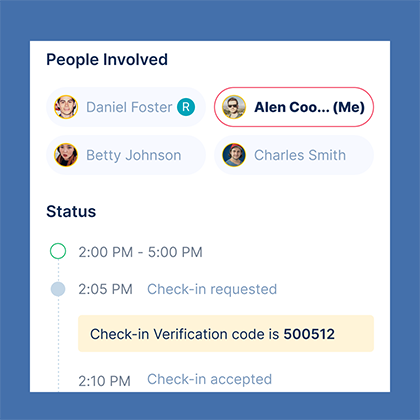 Step 3
Connect with the right person.
We use verification codes to ensure that the helper has arrived at the right home to help.